Anzeige
Professional MBA, Specialization International Business
Organisation:

Typ:

Full-/Part-time

Certificate:

Master of Business Administration (MBA)

Duration:

3 semester(s)

City, country:

Krems, Lower Austria, Austria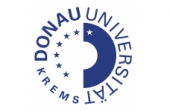 Programme
General Management in a Global Context!
The
Professional MBA, Specialization International Business
is an intensive English taught program that trains people with an academic degree or equivalent qualification for analyzing and solving global management issues. The program provides a unique learning experience where formal knowledge transfer of technical concepts is deeply rooted in business practice.
Mag.iur. Dr.phil. Willibald Gföhler, MBA
Program Director
Target audience
Managers and future executives in internationally operating companies. The Professional MBA, Specialization International Business program provides managers with the necessary tools for analyzing the global business. It helps to formulate alternative strategies for meeting these challenges and tries to reflect on the implications of different strategic options.
Emphasis/Curriculum


General Management Modules
Fundamentals of Management
Fundamentals of Statistics & Economics
Business Analytics & Research Methods
Managerial Economics & Global Business Environment
Controlling & Reporting
Corporate Finance
Strategic Management
Marketing Management
International Business
Business Ethics
Managing People
Leadership
Managing Complexity & Project Management
Knowledge Management & Innovation
Specialization Modules

Business Simulation
Study Trip Vancouver
European and  International Business Law
Master's Thesis
Admission/Entrance requirements
We invite all qualified applicants for the Professional MBA International Business for a self-evaluation test online and a personal interview at Danube University Krems. Applicants from abroad can do the interview via Skype also.


We expect our applicants to have

successful completion of an master´s or bachelor´s degree and at least 2 years professional experience or
a recognized qualification for university entrance and at least 6 years of professional experience (including a minimum of 2 years professional experience in a leading position).
Applicants who do not have a recognized qualification for university entrance must demonstrate at least 10 years relevant work experience in an appropriate position (training periods may be included).
In line with the quality assurance an
inbound/outbound test
has to be taken at the beginning and at the end of the study in order to analyse learning outcome achievements by Danube Business School.
Course Fee:
EUR 22,900 (Blended-Learning-Mode)
Languages
| | |
| --- | --- |
| Language(s) of instruction: | German, English |
Danube Business School Method
Increasingly managers are to address problems that are becoming significantly more complex. This calls for well-developed skills in dealing with uncertainty and conflicts.
In addition social skills and skills in group dynamics are getting more important role, as the enhancement of staff involvement becomes more crucial. In order to develop leadership ability in a constantly changing environment, decision makers must be able to successfully handle problems on an individual, group and organizational level.
Practical Knowledge: Deepening hands-on knowledge based on the experiences of successful practitioners
Theory: Communicating and expanding knowledge
Application: Bring your new learning into your workplace.
Case Studies: Learning and training by means of current business cases
What makes us unique?
The combination of
Internationalism of our staff and student body
Well established, highly successful, in-house teaching methods
International quality assurance
A combination of research and practice
Highest quality standards
Flexible programs and course formats
Well established and long-term links with industry and commerce
Europe's leading public University for Continuing Education
This unique combination distinguishes all continuing education courses and programs at Danube Business School: the linking of scientific approaches with practice orientation, innovative teaching and learning methods as well as the highest quality standards.
To ensure the quality of teaching and studying, our programs regularly undergo quality assurance procedures. These accreditations enhance both the international comparability of our degrees and the transparency of our programs and courses.
www.fibaa.de
www.acbsp.org
www.unprme.org
Information material
Order information material from Donau-Universität Krems. The given data is transmitted only to this educational provider and, of course, not given to a third party.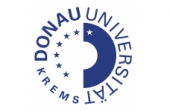 Organisation
Danube University Krems
is the university for continuing education.
Its courses are specifically oriented toward the needs of working professionals. The University offers exclusive master's programs and short programs in five areas of study. Serving more than 9,000 students and with 20,000 graduates from 93 countries, it is one of the leading providers of further education courses in Europe. Danube University Krems combines almost 20 years of experience in postgraduate education with innovation and highest quality standards in research and teaching.
Students with professional experience.
Attendees of Danube University Krems are students with very high expectations. Aged on average 40 years, they have several years of professional experience and usually a higher educational degree (university, college of higher education or academy). At Danube University Krems they prepare themselves for the next step in their career, update their knowledge, acquire new skills, and develop their personal abilities.

Studying in Krems
Unique learning environment.
Danube University Krems is located 80 km from Vienna – in one of the most beautiful cultural landscapes of Europe known as the Wachau. It has been declared a world heritage site by the UNESCO. The modern adaptation of an erstwhile tobacco factory in Stein, a characteristic industrial building dating back to the start of the 20th century, and the new premises at Campus Krems offer students and teachers an open and motivating environment that promotes innovation. The facilities include modern teaching and research rooms, a library, an auditorium, a cinema, apartments, and a variety of restaurants.


Course guidance

Mag. iur.Dr.phil. Willibald Gföhler, MBA
+43 (0)2732 893-2111
Contact
Donau-Universität Krems
Danube Business School
Dr.-Karl-Dorrek-Straße 30
3500 Krems
Austria
Map
Phone:

+43 (0)2732 893 2118

E-Mail:

Web: