Global Executive MBA
Organisation:

WU Executive Academy

Typ:

Part-time

Certificate:

Master EMBA

Duration:

15 month

Studienort(e):

Vienna, Vienna, Austria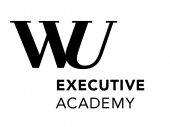 Programme
The
Global Executive MBA
is an internationally-oriented, cutting-edge partnership between the University of Minnesota and the Vienna University of Economics and Business (WU Vienna). It will provide you a unique 360° global vision with expert insights into management and leadership practice in developed and emerging markets on four continents.
The part-time program structure is designed to help you balance your demanding career and challenging but nurturing studies, while also developing your professional and personal skills. The MBA is just the start of your professional transformation, which continues beyond your 15 months at the WU Executive Academy. As an Global Executive Alumni, you continue your development with durable professional and personal relationships and learning within the Global Executive MBA community and the WU Executive Academy alumni network.
Our Global Executive MBA is one of only a few worldwide to have been awarded the prestigious triple accreditation by AACSB, AMBA and EQUIS, establishing our place among the world's elite business universities. The outstanding quality of our executive education has recently been reconfirmed by the Financial Times, where the Global Executive MBA has been ranked among the top programs worldwide.
Prof. Barbara Stöttinger
Academic Director
Target audience
The Global Executive MBA has been designed with the demands of current business practices in mind. With teams across the world working with different laws, customs and markets, having a thorough understanding of business best-practices is critical.

The Global Executive MBA prepares participants for future challenges and thereby helps their companies succeed in highly unpredictable business environments.

Emphasis/Curriculum
The modular structure of our MBA programs allows managers to take a world-class MBA while pursuing their careers. Below, please find an overview of all modules taught during the MBA. Click on the module names for detailed content information.
Leading People & Organizations
Data Analysis (Statistics) & Decision Making
Financial Accounting
Economies in Transition
Managerial Accounting
Strategic Marketing Management
Financial Management
Business, Government & Macroeconomics
Operations & Supply Chain Management
Managing Globalization
Information Technology Management
Advanced Financial Management for Global Markets
Negotiations & Conflict Management
Global Strategies and Innovation
Admission/Entrance requirements
Total fees approx.

€ 49.000
STUDENT CRITERIA
Student diversity is essential for the quality of our MBA programs. Therefore, we select all participants while considering cultural and academic background, skills and work experience.
EXAMPLES OF IMPORTANT CRITERIA ARE:
Solid career progression
Management and leadership skills
Ability to commit to a challenging program
Interpersonal and communication skills
Ambition and drive
APPLICATION REQUIREMENTS
To apply for the Global Executive MBA, you must meet the following requirements:
Undergraduate degree, equivalent to a bachelor's degree

Minimum of five years of relevant work experience

Proficiency of written and spoken English
Students are expected to be familiar with MS Office software and should possess administrator rights for their laptop computers.
Languages
| | |
| --- | --- |
| Language(s) of instruction: | English |
| Going abroad: | obligatory |
Why the Global Executive MBA?
You'll get the tools and know how necessary to develop into a global leader:
Study on 4 continents at renowned partner universities
Learn from our top-faculty and experts
Receive 2 MBA degrees: 1 in Europe, 1 in the USA
Visit international and local companies
Join a global student group during the virtual team project
Work & study in 15 months with just 40 days off your job
Get access to 2 leading alumni networks
Information material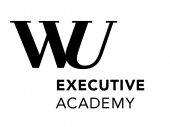 Organisation
The WU Executive Academy is part of the Vienna University of Economics and Business (WU Vienna) which was founded in 1898. It is one of Europe's leading business universities and enjoys an excellent international reputation based on over a century of experience and continuous progress. Being part of WU Vienna, the WU Executive Academy provides access to the expertise of some 700 faculty members as well as connections to countless experts from over 200 partner universities worldwide.

The mission WU has defined for itself goes well beyond providing a high-quality education for the university's over 22,000 students. WU's roughly 2,100 employees are working continuously to further improve teaching and research quality and campus life in all relevant areas. Excellent, research-led teaching is extremely important to WU. Through the education we offer our students, we make contributions to sustainable, future-oriented thinking, responsibility in business and economics, and the development of solutions to economic, social, and ecological problems.

Located near the city center and adjacent to one of Vienna's largest parks, the new campus is an integral part of the district and combines urban life with the work at the university. The campus consists of six individual building complexes, designed by six international renowned architects. The campus offers not only teaching facilities and offices, but also restaurants, cafés, shops and even a kindergarten, all in a stimulating architectural environment.

Studying in Vienna
Vienna, the historical capital of the Habsburg monarchy for over six centuries, is a vibrant and exciting place to live and study and is an impressive repository of culture and heritage. According to the Economist, it is the third most livable city in the world due to its exceptional safety records, education quality, recreation possibilities and political-economic stability.


Vienna offers a perfect blend of imperial traditions, nostalgic charm and stunning modern architecture. A walk along the Ringstrasse boulevard with its splendid buildings and historical palaces is an indescribable experience. Vienna is home to one of the world's leading opera houses and is internationally acclaimed for its cultural and social events such as the New Year's Concert of the Vienna Philharmonics and numerous balls. After visiting some of Europe's finest museums, traditional cafés are a good place to relax and experience the typical Viennese charm.
Course guidance

Manfred Buchner
+43-1-31336-4327
Contact
WU Executive Academy
Welthandelsplatz 1, Building EA
1020 Vienna
Austria
Map
Phone:

+43 (1) 313 36 48 16

Fax:

+43 (1) 313 36 90 790

E-Mail:

Web: